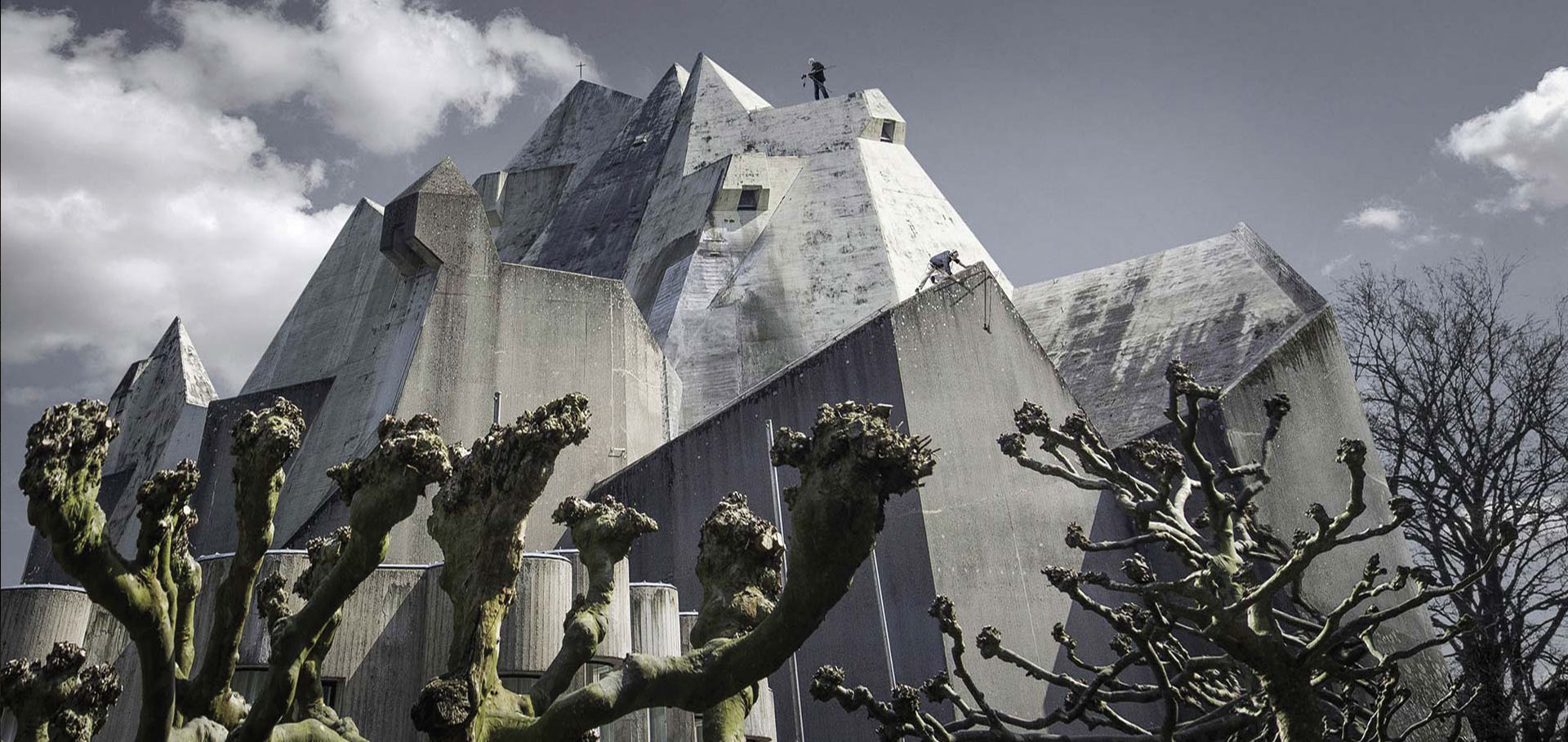 WHAT
PHARUS – 50 years of Neviges Mariendom
Media installation of sounds, images and light
WHEN
Thursday 8 November 2018, 20 h, premiere
Saturday 10 November 2018, 20 h
Sunday 11 November 2018, 20 h
WHERE
Neviges Mariendom, Elberfelder Str. 12, 42553 Velbert, Germany

TICKETS
Tickets at the price of 15 Euro are available at the office of the Pilgrimage Neviges and via the ticket system neanderticket.de.

SPONSORING
The non-profit-project needs your support. Donations to the catholic parish "Maria, Königin des Friedens" are deductable in Germany (possibly in other countries). Donations account: DE40 3345 0000 0026 3404 06
Companys, that want to participate as sponsors, please contact Kerstin Buss from Velbert Marketing.
PROJEKT-TEAM PHARUS
Area Composer
Dorothee Pilavas – art projector – +49-1522-8619131
Ronald Gaube – composition, music – +49-170-7528204
Peter Hölscher – composition, photography – +49-175-2418227
Office: Mankhauser Straße 1, 42699 Solingen. Germany
info@area-composer.de
www.area-composer.de


Uta von Schenck – light-dramaturgy, Göttingen – +49-177-6428183
Lange-Geismar-Straße 69, 37073 Göttingen, Germany
info@uta-von-schenck.de
Pilgrimage Neviges
Secretariat, Br. Frank Krampf ofm
Elberfelder Straße 12, 42553 Velbert, Germany Tel. +49-2053 931840
kontakt@mariendom.de
www.mariendom.de